A PATTERN LANGUAGE FOR DESIGNING CONVERSATIONS FOR SUSTAINABLE CHANGE
This is a collection of building blocks that designers of dialogue have used to plan and prepare spaces where conversations about necessary or desired changes in society can take place.
When building a house, we don't simply take the material at hand and start construction. We need to consider a great many things before we can start building.
While the building blocks can be seen as individual methods, they have limited use as such. This is not a toolbox with an assortment of tools, but rather the necessary components of a language that will help anybody wanting to design a conversation to create a framework that enables inclusion and collaboration for clear, open and constructive dialogue..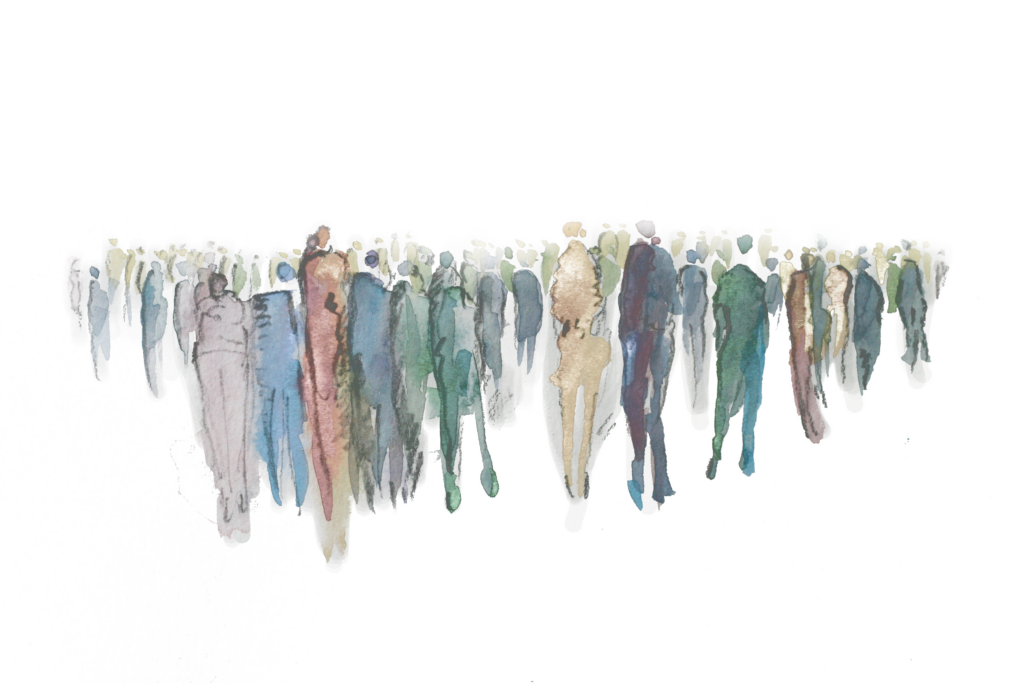 A PATTERN LANGUAGE FOR DESIGNING CONVERSATIONS FOR SUSTAINABLE CHANGE
de·​sign | \ di-ˈzīn:
design – verb: to devise for a specific function or end
design – noun: an underlying scheme that governs functioning, developing, or unfolding : PATTERN
pat·​tern | \ ˈpa-tərn
1: a form or model proposed for imitation : 
2: something designed or used as a model for making thingsa dressmaker's pattern
3: an artistic, musical, literary, or mechanical design or form
A PATTERN LANGUAGE
PATTERNS are building blocks for designers to use in order to create spaces that are safe and that enable the kind of dialogue we need when a situation cries out change and transformation.
The individual patterns can be combined in different ways – the way a language combines words – in order to provide these safe spaces. 
READ MORE ABOUT A PATTERN LANGUAGE
DESIGNING CONVERSATIONS
Most conversations happen spontaneously and are not designed. Some occur on platforms where the form is set and where there is little opportunity for changing the design.
Conversations can however be designed – be it physical face-to-face meetings or conversations online. The more conscious the design, the greater the chance that the conversation will be productive and the results will lead to a more sustainable result.
READ MORE ABOUT DESIGNING CONVERSATIONS
SUSTAINABLE CHANGE
The conversations we are interested in here are those that are aimed to produce change that will last. These usually require some form of decision or agreement.
We want to be clear about our basic assumptions. Conversations that lead to sustainable change are inclusive, clear, unfragmented and safe.
READ MORE ABOUT THE CHANGE WE ARE SEEKING
SCALE AND FOCUS
Conversations can happen on different scales.  We differentiate between four scales: individual, group, neighbourhood or town and cities, regions or countries. We call them S, M, L and XL. We don't address the XS scale of inner conversations or the XXL scale of international dialogue. Read more about these below.
SMALL
The focus here is on the individual. Conversations between individuals – maybe two or three people – but also the individual's participation in larger conversations or dialogues.
How can we plan small conversations and how can individuals prepare for participation in bigger meetings and conversations.
READ MORE
MEDIUM
Here we focus on the spaces for conversations in groups and teams. These may be part of a larger process or a group needing to achieve a particular purpose.
Conversations in groups are often necessary in order to reach a deeper level of meaning that cannot be attained in larger gatherings.
READ MORE
LARGE
This is the scale of neighbourhoods, small towns or local issues in urban or rural settings. One could also think of this scale as a conversation within a large organisation.
The difficulty with larger groups is that of the conversation remaining superficial, never really resolving issues together and leaving participants frustrated.
READ MORE
EXTRA LARGE
Larger issues involving people in cities, regions and even whole countries and the conversations needed to deal with these are in focus here.
There is often a high degree of complexity present. They involve and many stakeholders and issues and are dynamic in nature.
READ MORE
PATTERNS  CONVERSATIONS ON A SMALL SCALE
#S1 Listening
"Most people do not listen with the intent to understand; they listen with the intent to reply."
                          ― Stephen R. Covey
Have you ever experienced the person you are speaking to not really listening, but rather being in an inner space preparing for a counter-argument?
There are a number of ways of encouraging listening. You can also shape the conversation in a way that encourages all the participants to listen more carefully.
#S2 Include the "no" or minority voice
"A quote about the "NO" from Myrna's book"
― Myrna Lewis
Do you sometimes get the sense that even though you are speaking freely, that one of you is holding back something or a that there is a part of you that you can't express. You may feel that something is too unimportant to raise and that you don't want to spoil the mood.
There is wisdom in this voice of resistance or in that which you discount as unimportant that you can make use of.
#S3 Include the other
"A quote "
― Who?
There may be times that you have felt that a conversation is dominated by one person. They set the agenda and determine what the conversation is about. This may be consciously or unconsciously done but influences the conversation in a significant way.
There are ways of having conversations that are not dominated by one of the people involved.
#S4 Beyond polarisation
"Dialogue is a conversation with a center and no sides"
― William Isaacs
When people become attached to fixed positions, the conversation becomes a debate or a discussion. They try to convince the other that they are right or more worthy and that the other is wrong. There is a place for debate and discussion, but these seldom lead to sustainable solutions.
We can design conversations that go beyond this polarisation, where it is about "us and them", beyond right and wrong.
VIEW PATTERNS ON MOVING BEYOND POLARISATION
#S5 Gaining clarity
When tension appears in a conversation, clarity tends to diminish. We become more confused about what we and others want, intend, about their options and their resources.
We can design conversations in such a way that promotes clarity and empowers people to make better, more sustainable decisions.
VIEW PATTERNS ON GAINING CLARITY
#S6 Make it safe
When a conversation has two opposing sides, or when the level of trust is low, it is unlikely that any of those involved will open up to the other.
We can help to create safety both in the design and the facilitation of such a conversation. There are things that individuals can do to create safety, trust and openness.
"A quote about safety"
― Who?
Have you ever…
VIEW PATTERNS ON CREATING SAFETY
PATTERNS FOR MEDIUM CONVERSATIONS
PATTERNS FOR LARGE CONVERSATIONS
PATTERNS FOR EXTRA LARGE CONVERSATIONS